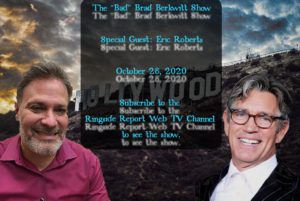 BBB Press Release
Image by HRAJ
Golden Globe & Oscar nominated powerhouse actor Eric Roberts is the guest this Wednesday on The "Bad" Brad Berkwitt Show. Eric and "Bad" Brad go back several years since their first interview on Ringside Report that went viral. They had a lot of fun and they even share the same birthday, April 18th. They have a lot to catch up on for the viewers since then with movie projects and other things going on with Roberts.
You will not want to miss this new interview!
Subscribe now so you will be notified when the show is loaded to the Ringside Report Web TV Channel.